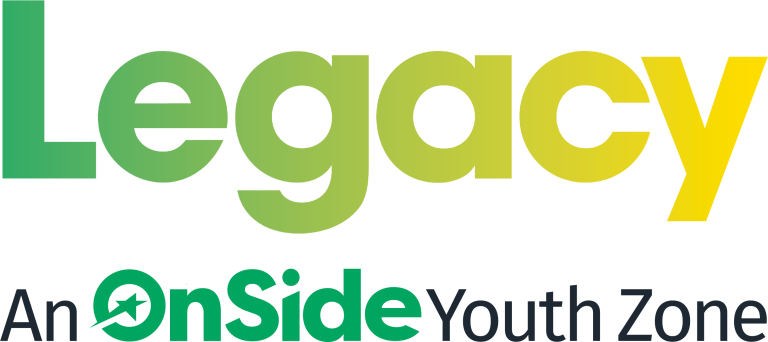 Are you looking for a Chief Executive role where every day is different, and you can have a direct impact on improving the lives of young people?
This is a fantastic opportunity to lead and continue to develop the pioneering youth charity – Legacy, Croydon Youth Zone, which is committed to investing in its staff and volunteers and giving young people the opportunity to discover their passion and purpose and become the best version of themselves.
About the Chief Executive role
This is a fantastic opportunity to join Legacy Youth Zone, an ambitious charity that believes all young people should have the opportunity to reach their potential and become the best version of themselves; to find out what they've got and where it could take them. This Chief Executive role at Legacy Youth Zone is strategic, requiring effectiveness at a high level, yet at the same time it demands detailed and hands-on management. You will have responsibility for a revenue budget of £1.3m per annum and a state-of-the-art Youth Zone building. You must be able to influence effectively at a senior level, while also be willing to get stuck into the detail; all this in an environment without corporate support structures. As Chief Executive, your relationship with the Chair of the Board will be supportive and challenging, enabling you to deliver on-going success for the Youth Zone.
Benefits: 33 days holidays inclusive of bank holidays; workplace pension; employee assistance programme via Health Assured, enhanced sick pay, free meal when sessions are running; free gym access; access to OnSide's Talent Academy; bespoke training and mentoring.
About you
As an exceptional leader, motivated to improve young people's lives for the better, you will have the ability to think strategically and develop a long-term vision, bringing with you a successful track record of developing organisations or large teams, proven experience of generating significant income and time spent in the voluntary sector and/or working with young people. Your communications and leadership skills will be strong, together with an ability to build inclusive relationships and display excellent judgement and focus at all times.
Click here to read the Chief Executive role profile
The strength of Legacy comes from the diversity of the people from the local community. We are proud that the Youth Zone team reflects the community it serves, and we value people working together from a range of different backgrounds, and with different experiences, all with a shared passion for boosting the aspirations of young people in Croydon. Diversity brings innovation, fresh ideas and creativity, and Legacy actively strives to create a culture that is truly inclusive and fair for all and where everyone in the team can be themselves and thrive.
The organisation is committed to the safeguarding of young people. In accordance with Child Protection and Safeguarding procedures, this position requires an enhanced DBS check. 
First stage interviews: 13th and 16th June 2023
Second stage interviews: w/c 19th June 2023 (in person)