Impact Stories
Biruk's story: "The staff at Legacy have given me optimism in the darkest period in my life"
Meet Biruk. Biruk is a 23-year-old asylum seeker from Ethiopia, he fled his country after being imprisoned and tortured by local terrorists. He managed to escape but without any means of contacting his family; he felt his only safe option was to leave his country. Here is Biruk's story on his journey of escape and getting referred to Legacy, Croydon Youth Zone's employability programme 'Empowered'.
Biruk's story
"Leaving my family, my home, my education, and the country I love was the hardest decision I've ever made. I was studying at University – it was a normal day – when terrorists approached the city I lived in. Everybody had to evacuate the building and it was terrifying as lots of people were being hurt or worse, killed. There was no transport as all roads had been closed off, and all phone lines were cut off too – I couldn't contact or reach my family. I went into hiding but was eventually found by the terrorists and was tortured and imprisoned as I didn't share the same beliefs as them. I managed to escape, and found help from others, who tried to help me make contact with my family, unfortunately this was in vain as telephone lines were still cut off. I was in a bad predicament, either stay in Ethiopia in the hope of finding my family or leave as my life was in danger. I made a long and dangerous journey to England, partly on a boat and partly swimming across the channel with many others. Thankfully I arrived safely, and I've had so many generous people helping me whilst claiming asylum and getting a visa. I must admit, this massively affected my mental health, the journey was difficult, but mostly what weighs on my mind is whether my family are ok or not – phone lines are still not connected.
I do however have a great community around me, and I was referred to Legacy Youth Zone to help me with my prospects, to see if I could continue with my studying, and in some aspect help better myself. I felt hope when I first came here, there were lots of opportunities and incredible support from Reanne and Wiktoria who ran the Empowered sessions. Alongside some other people around my age, we went through six weeks of training looking at things like CV writing, skills workshops, and interview techniques.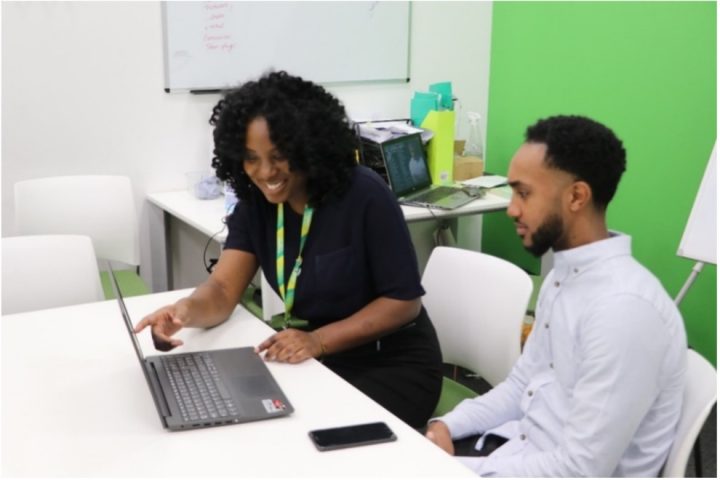 Additionally, they asked us hard hitting questions about where we saw ourselves in five years' time, and what we want to be known for. This is something I wouldn't have been able to process after everything I'd been through, but they were so encouraging and were able to get a lot of thoughts and opinions from me. Through joining the Empowered programme, I was also able to join the gym, and that was a breath of fresh air for me, and it's true what they say exercise is key to a positive mental attitude. I'm a lot more positive and active thanks to Legacy Youth Zone. The staff at Legacy have been inspirational, they've given me optimism in the darkest period in my life, and they've made me feel valued and noticed – even if I am an asylum seeker. I have a much more positive outlook on my life, and they've helped me broaden my horizons and given me hope for the future."
Biruk graduated from the Empowered programme in December 2021, and still attends mentoring sessions as he looks at his education prospects in the UK. He still has no contact with his family and is awaiting his visa.
Empowered Coordinator Reanne said:
"Biruk is a lovely young man with an incredible soul. He is an inspiration to us all and we applaud his positivity in the midst of difficulty and uncertainty. It has been an honour to support him at this time, and we know that if he continues in this positive trajectory that he will excel in his chosen education and career path."