Impact Stories
Supporter Spotlight: Filipe Gaspar, the LEGO Group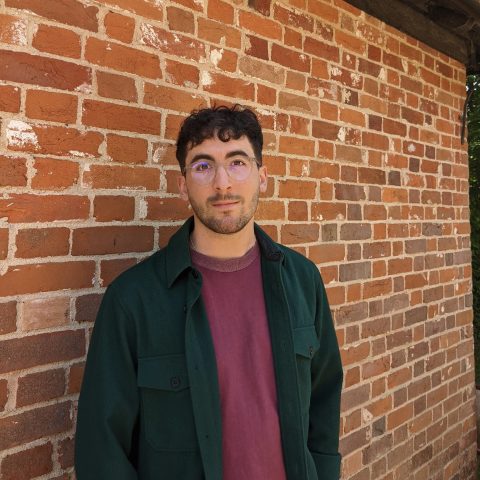 Filipe Gaspar, from the LEGO Group's Social Impact & Partnerships Team shares their mission of enabling inclusive play for all, their partnership with OnSide to empower children to share their ideas for a better future, and the value of engaging colleagues in charitable ventures through volunteering. 
At the LEGO Group, we believe every child has a right to play and be themselves. We see these two things to be intimately connected. Play is essential for children to develop, express themselves, and find their place in the world. Sadly, structural inequalities prevent children from having equitable access to these opportunities.
We're working to tilt the scales somewhat, engaging with several charities nationwide. We focus particularly on areas where we are present as a business in London and Slough. We look for partners with similar attitudes towards learning as we have, namely partners who put children at the heart of everything they do and who value play to unlock children's potential. In that sense, OnSide came on our radar.
It was a combination of factors thatmade us feel that OnSide would be an excellent partner to work with. During initial discussions, the thing that struck gold was, firstly, how well integrated OnSide seemed to be within the local communities in which they operate and the relationships they have with local people and places. Secondly, how intimately they involve children in decision-making.
I saw this first-hand when I visited Future Youth Zone in Barking and Dagenham. It is a vibrant place where children feel comfortable, cared for, and where they can express themselves in endless ways. The first thing that struck me when I walked in was the energy. There's so much going on.
I was impressed by how the children felt the Youth Zone was their own and that it's up to them to decide how it should be run. It was clear the Youth Workers have great relationships with the children. I was even shown around by one of the Young Leaders. I saw all these ways in which children can pass their time, express themselves, and learn.
I didn't go to any youth centres when I was young, but if I had, I would have hoped they looked something like the one I visited! I've always imagined youth centres to be places where children feel at home; that's precisely the impression I got when I went to Future Youth Zone.
We're partnering with OnSide on our Buildthe Change Programme. The programme's been running for almost 20 years and has evolved greatly in that time. What started as one-day workshops in spaces like youth centres and libraries grew into a six-week programme at schools where children engaged in a single sustainability issue. What's unique about this pilot is it brings together the workshop and school offer, delivering it in an informal setting.
Our mission is to become a global force for learning through play. Our colleagues play an essential role in enabling that, and wherever possible, we work with our charity partners to create opportunities to bring colleagues along for the ride through volunteering. Colleagues from several different functions have taken the opportunity to be more hands-on in impacting the lives of children by becoming Youth Zone volunteers. For many, directly engaging with children isn't part of their day-to-day job, but they very much have children at the heart of all they do. We're so happy to see how their experiences will impact them and their roles.
But it goes beyond traditional volunteering, as there's a lot of value in creating shared opportunities. If we feel we can facilitate something, we'll make it happen – we recently welcomed Future Youth Zone's Communications Manager to spend a day with and learn from our UK&I Brand Team.
To empower and support the next generation, it's important to start by listening to children more. We need to recognise the value they bring to conversations. We often dismiss children and their insights. What they do is seen as somewhat frivolous, and the word 'play' is used in a derogatory way, as just something to pass the time.
We can all benefit from listening to and consulting children more rigorously. They have a way of seeing the world that's freer from constraints that adults often have. In turn, children would feel empowered, and they'd have a greater understanding of the essential role they can play in the world, rather than just being spectators.
For anyone interested in learning what OnSide does, visit a Youth Zone. You'll get to see why they do what they do, how they do what they do, and you'll recognise the importance of their work. Go beyond the business meeting, see the work on the ground, and then you'll be able to appreciate it!