Impact Stories
Supporter Spotlight – Mike Yates and the AKO Foundation
Mike Yates is co-Portfolio Manager at AKO Capital. The founder of AKO Capital also established a charity, the AKO Foundation, in 2013. The AKO Foundation supports causes that improve education, promote the arts, or mitigate climate problems. The Foundation has to date made charitable grants in excess of £125 million, with OnSide being a grateful recipient of its generosity.
Here Mike talks about how he and the AKO Foundation became supporters of OnSide, and the importance of giving young people opportunities that others may take for granted.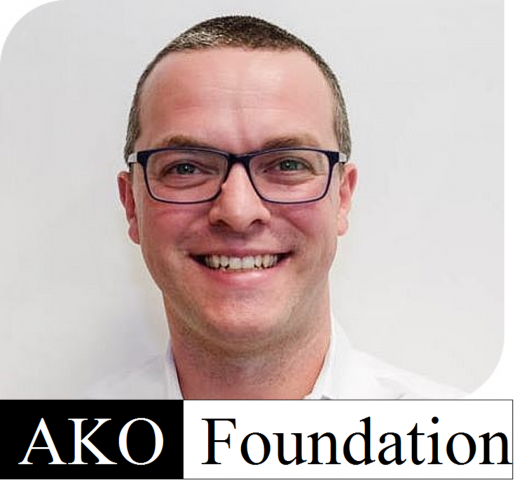 "I can clearly remember the first time I visited a Youth Zone, it was The Hive on the Wirral. It was winter time so it was already dark when we got there, but the Youth Zone was like a beacon. I'd heard about how great a Youth Zone was and experiencing it first-hand was genuinely terrific. An amazing building with brilliant facilities; a music studio, boxing ring, climbing wall (I loved climbing when I was a kid!). The variety and quality was incredible.
The energy and hubbub of the building when filled with young people was very cool! Even when you visit a Youth Zone when it's less busy in school time, you can see and sense the opportunity that exists and the potential of what can be done.
To go back to the start, I first heard about OnSide in 2017 when my good friend Jamie started working for the charity. He was telling me all about his new job and the work sounded fascinating. AKO Capital employees can put forward charities for AKO Foundation's Give Back Initiative – I put in my proposal and out of 50 applicants my submission for OnSide was selected as one of the recipients. The Foundation has quite a broad definition of education, and a lot of what they support helps equalise opportunity. So OnSide's mission to empower young people to lead positive, fulfilling lives by providing access to incredible spaces and excellent youth work was well aligned with their aims.
We started by supporting Warrington Youth Zone with a grant for the Get a Job programme, OnSide's employability support initiative. Since then I've become more closely involved and AKO's support of OnSide and its Network of Youth Zones has grown. The AKO Foundation has awarded grants to support Unitas, Barnet Youth Zone, and Future, Barking & Dagenham Youth Zone.
I personally wanted to support OnSide because I think the world is unfair, particularly for children, and would be a better, fairer place if people had more equal opportunities. OnSide hits a sweet spot in correcting something that needs correcting. I've been fortunate to have a lucky life with lots of opportunities, if others can have the same and make something of it, that would be fantastic.
When you think about the challenges young people face, I reckon it's harder to be a young person today. Social media makes everything visible all of the time and reduces the ability for young people to enjoy being young. They aren't given enough slack to try things, take appropriate risks, make mistakes, and to learn from them.
This is what a Youth Zone is all about. A safe space where they're encouraged to have a go, to see what they like and what they don't. When they find something that sticks they're supported to grow and develop those skills. So one thing we can do as a society is to give young people more of these places to spend their time and to access more opportunities. Young people have the longest future and are often the least well equipped to deal with difficulty, so we need to really support and invest in them now to make the biggest difference to their future.
When working with OnSide I've been impressed by the charity's professionalism. What they're trying to solve and how they go about their work is terrific, as are the people who are involved in their work – two of whom I'd like to mention. Gavin Evans, CEO at Future Youth Zone who is a remarkable leader, and Charles Mindenhall, Chair of OnSide who is a very impressive person. OnSide's Network model is interesting, it makes them stronger than one independent Youth Zone; everyone learns when a new Youth Zone opens and each new one strengthens those behind it. In terms of the difference OnSide is making, I hear impressive numbers from individual Youth Zones – so if you multiply that across the Network the impact is huge!
To anyone thinking about getting involved with OnSide – I'd say speak to the team, go along to an event and get yourself to a Youth Zone."