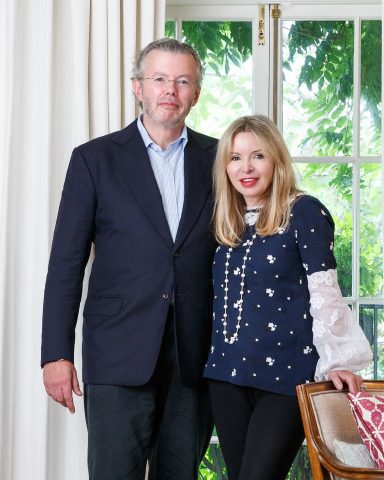 The Julia and Hans Rausing Trust has become the first patron of Crewe Youth Zone.Reflecting Julia and Hans Rausing's passion for giving care and opportunity to young people in need, the donation will contribute towards the first three year's running costs to help the new Youth Zone provide incredible facilities and opportunities for thousands of young people from Crewe and Cheshire east.
Due to open in Spring 2025, we are delivering Crewe Youth Zone with the support of Cheshire East Council, the Crewe Town Board, and a wide range of funders including charitable trusts and foundations, grant funding bodies and the private sector.
In March it was announced that all of the building costs for the Youth Zone have been raised thanks to support from Cheshire East Council, Crewe Town Board and the DCMS's Youth Investment Fund. The generous donation from the Julia and Hans Rausing Trust will initiate a Founder Patron campaign designed to achieve long-term sustainability, ensuring Crewe Youth Zone will be an asset to the community transforming young people's lives for generations to come.
Crewe Youth Zone will be built on the Oak Street Car Park to the south of the town centre. The Youth Zone will open to young people aged between eight and 19 (up to 25 for those with additional needs), seven days a week, for just 50p a visit. Members will have access to an indoor climbing wall, four-court sports hall, training kitchen, music room with a recording studio, fully-equipped gym, dance and drama studio, 3G kick pitch, arts and crafts room, and an enterprise and employability suite.
In addition to these incredible facilities, trained youth workers and dedicated volunteers will be available seven days a week to offer guidance and support to help Crewe's young people to thrive. It will create a number of full and part-time jobs as well as many volunteering opportunities.
Once opened, Crewe Youth Zone will be part of our Network of  Youth Zones  supporting over 50,000 young people nationwide. It will be an independent charity with a private-sector led board including newly announced chair. Graham Ramsbottom and Joëlle Warren, Sandbach local and founder of search firm, Warren Partners. She is also Vice Lord Lieutenant for Cheshire and was the founding Chair of the Cheshire Community Foundation. Commenting on the announcement she said:
"Crewe Youth Zone is profoundly grateful for the extraordinarily generous gift from the Julia and Hans Rausing Trust and the Rausings' support for the youth sector, especially during the pandemic. We warmly welcome them as our first Cornerstone Founder Patron and greatly look forward to them being a partner in our journey.

This wonderful news marks the official launch of the Crewe Youth Zone Founder Patron campaign. We are seeking 34 visionary Founder Patrons who also want to join our journey. Together, we will work to level the playing field for the young people of Crewe and Cheshire east and support them to find their passion and their purpose.

I am also delighted to learn that The Julia and Hans Rausing Trust are looking to extend their support in the Cheshire East area given Julia Rausing's historic family connection, this is great news for the wider community. Crewe Youth Zone looks forward to future partnerships with some of our excellent community groups so that we can take a joined-up approach to enhancing supporting young people living in Crewe and beyond."
Julia and Hans Rausing said in a joint statement
"Cheshire bears great significance to our family, which is why we have chosen to partner with 19 charities in the region, all rooted in their local communities.

These grants cover a broad range of charities to help those most in need across Cheshire. Supporting the new Youth Zone in Crewe will provide young people with a new state-of-the-art facility and will help develop vital skills for life."
Planning permission for Crewe Youth Zone was granted in June and work is set to begin on site in the new year.
A group of local young people are currently being brought together to support with the development of the Youth Zone prior to opening, including helping to come up with the name and brand of the Youth Zone.
We continue to raise the remainder of the first three years' running costs for Crewe Youth Zone and urge local businesses and philanthropists to join the Founder Patron family. If you would like to support young people living in Cheshire East please contact: Catherine Havers: catherine.havers@onsideyouthzones.org