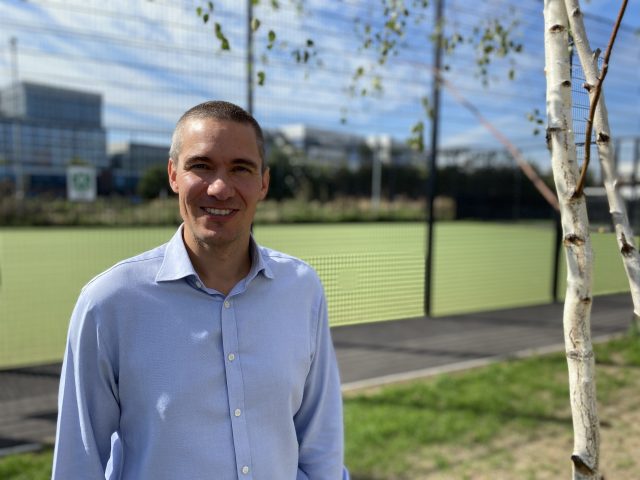 We are thrilled to announce Jamie Masraff as our incoming Chief Executive. Jamie will take over from Kathryn Morley as part of a planned transition with Kathryn remaining with us as a Strategic Advisor.
Jamie has worked for OnSide for 5 years in a number of strategic senior roles. Currently our Chief Operating Officer, Jamie played a central role in developing and embedding our current strategic plan which sets out a bold and ambitious mission to grow the OnSide Network nationwide and increase the impact that existing Youth Zones have on young people's lives.
He also provides strategic oversight over our relationships with new and existing Youth Zones, developing and holding key relationships with the growing number of local business leaders, local councils, public and voluntary sector bodies we depend on to grow. Prior to OnSide, Jamie's background is in public sector leadership, working with local authorities across London to deliver major infrastructure projects and programmes including new schools, libraries and community facilities.
He has a passionate belief in young people and the power of youth work to transform lives and create opportunities that level the playing field – and is excited about the new challenge.
Commenting on his appointment, Jamie said:
"It's a real privilege to be taking the reins at this incredibly special charity. Kathryn is a real champion of the power of youth work and OnSide has achieved so much for young people during her tenure. We are in great shape to do even more for young people in the future. I'm excited to work with the brilliant OnSide team and our incredible family of public and private sector supporters to drive our big ambitions for young people – because we know the need for Youth Zones in our communities has never been greater. I am also delighted that Kathryn will continue to support the charity and our cause in her new role."
OnSide works in partnership with a growing movement of local authorities, philanthropists, local, national and global businesses to bring Youth Zones to communities of need. This backing has seen us open 14 Youth Zones in 14 years creating a thriving network of independent charities providing 50,000 young people in some of the country's most disadvantaged areas with invaluable opportunities and support.
Jamie's appointment comes at an exciting time for our growth. We are currently developing Youth Zones in areas including Bristol, Barnsley, Grimsby and Hammersmith and Fulham, West London, opened our latest Youth Zone in Warrington earlier this year and recently announced new partnerships to open Youth Zone in Preston, Crewe, Salford and Thurrock.
Reflecting on Jamie's appointment, our Chair Charles Mindenhall said:
"OnSide has created life-changing opportunities for thousands of young people across the country under Kathryn's leadership and on behalf of the board I would like to thank her for all she has done to embed the Youth Zone movement. Jamie's wealth of experience and strategic leadership skills have been an asset to OnSide for many years. Jamie was instrumental in the development of our future strategy and is the perfect candidate to take us to our next phase. I am delighted that he will be our new Chief Executive as we take strides to significantly grow the impact and reach of our important work for young people nationwide."
Jamie will officially take up the post on 3 January 2023.