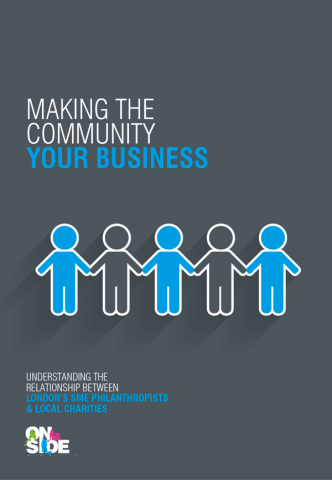 Around 1.8 million young people in London live in its 33 boroughs, but universal youth services has seen significant cuts since 2011, with almost 30 youth centres closing their doors.
We believe providing safe and inspiring places for young people to spend their leisure time helps tackle inequality and contributes to preventative measures which stop some young people becoming drawn into harmful or criminal activity.
As we expand our network across London, we wanted to further explore the relationship the capital's SME philanthropists have with their local charities and look at how they choose to give back to their communities.
The success of our philanthropic community partnership model has proven that local authorities, businesses, charity and communities can work together to unlock investment and support society's most precious asset.
Our research, Making the Community Your Business, looks at the attitudes of owners and senior management in London's 970,000 SMEs and gives an insight into their charitable giving.
The report is free to access and we hope you'll find it interesting, thought-provoking and help share the findings within your network.