Our young people from Wigan Youth Zone  and Bolton Lads & Girls Club visited Kensington Palace earlier today to meet  Prince Harry!
Our Executive Chairman John Roberts joined young person Georgia Linde and Head of Arts Nicola Varley from Wigan Youth Zone as well as Mentor Amy & Mentee Chantelle from Bolton Lads & Girls Club to talk about the impact OnSide Youth Zones are having on the lives of thousands of young people across the country!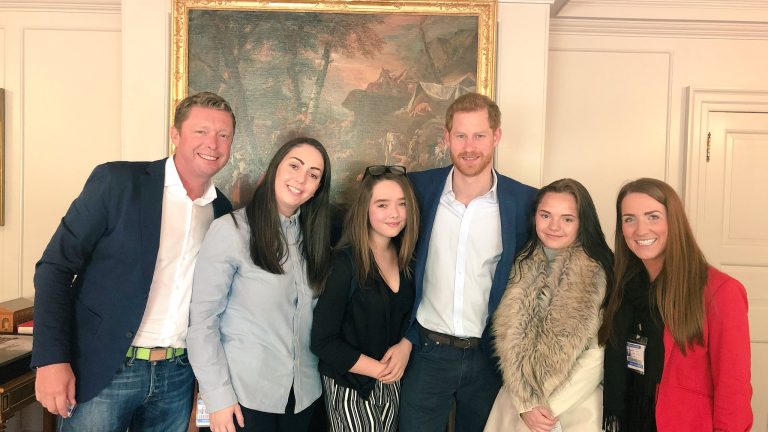 Nicola Varley said: "It was a fantastic, once in a lifetime experience for our proud young people to meet Prince Harry. Youth Zones have an amazing, positive output on young people across the country and it was great to talk to Prince Harry about the impact and real difference they make."
OnSide are on a mission to build Youth Zones across the country!