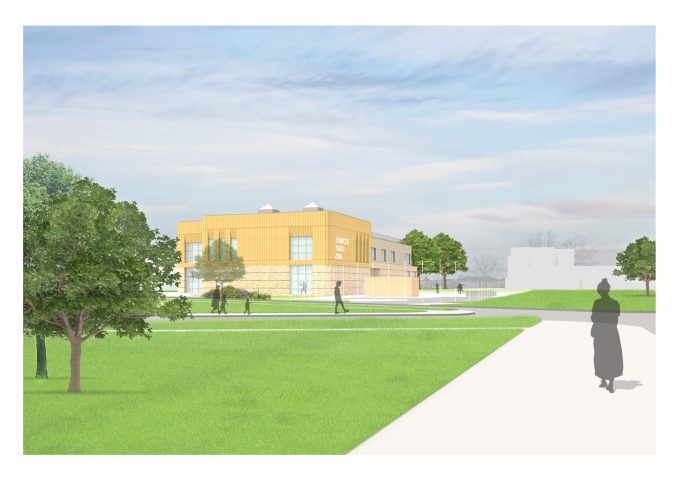 We're delighted to share that we have received planning approval for a new Youth Zone in Thurrock. The state-of-the-art youth centre will provide young people with opportunities to engage in activities and access support from trained and passionate youth workers, helping them to develop their skills and reach their full potential.
Expected to open in 2025 on Anchor Fields, Tilbury, Thurrock Council will lease the site to the Youth Zone, which will be run as an independent, local charity. It will be open to young people aged between eight and 19, and up to 25 for those with additional needs, seven days a week.
For just £5 annual membership, plus 50p per visit, young people will have access to world class facilities including a sports hall, 3G outdoor kick pitch, fitness suite with boxing and martial arts facilities, as well as a music room with a built-in recording studio, arts and crafts area, climbing wall, dance studio, sensory room, and mentoring kitchen. Hot, nutritious meals will be available for just £1 from the Youth Zone's café.
In addition to the incredible facilities, trained youth workers and dedicated volunteers will be available seven days a week to offer guidance and support to help Thurrock's young people to thrive. It will create a number of full and part-time jobs and many volunteering opportunities.
We are delivering Thurrock Youth Zone in partnership with Thurrock Council and Tilbury Towns Fund Board who will be contributing towards the building and running costs. We have committed to fundraising towards the remaining costs.
It will join our Network of 14 similar Youth Zones supporting over 55,000 young people with locations in the North West Midlands and London, including one in nearby Barking and Dagenham, which has supported over 14,000 young people since it opened in 2019.
Our Chief Executive Jamie Masraff said:
"This is a huge milestone and an exciting step towards a Youth Zone for Thurrock's young people. Youth Zones are amazing places that support and inspire young people, giving them opportunities to try new things, showcase their talents and make new friends. It will also be packed with a team of brilliant and passionate local youth workers. Our recent Generation Isolation research showed that 83% of youth club attendees in the South East say they have had the ability to learn new skills and we can't wait to give young people in Thurrock the same opportunities. We will now continue our fundraising campaign and will look to start on site early next year."
Cllr Andrew Jefferies, Leader of Thurrock Council, said:
"This is an extremely positive step in creating what I am sure will be an excellent facility for young people across Thurrock.

I visited the OnSide Youth Zone in Barking and Dagenham recently and saw for myself how impressive they are.

I am pleased that planning permission has been approved and look forward to welcoming this facility to Tilbury."
Local young people will have the opportunity to get involved in helping to shape their new Youth Zone. Working in partnership with the council and existing providers, we will soon set up a Young People's Development Group of local young people who will meet regularly to make key decisions for the Youth Zone, including supporting with the design and branding and interviewing potential staff members.